Biography
The Plague Doctors started life as a three piece post-karaoke band called The Fucking Kings in 2007. For those who are unfamiliar, post-karaoke is a style of musical performance where the songwriters and musicians do not even attempt to recreate their recordings live, they just sing over the top of a backing track karaoke style.
Declaring themselves as diplomats from a little known republic in Bavaria and wearing ceremonial robes and masks, The Fucking Kings played a handful of gigs at private parties and at the Castle Hotel on Oldham street, Manchester.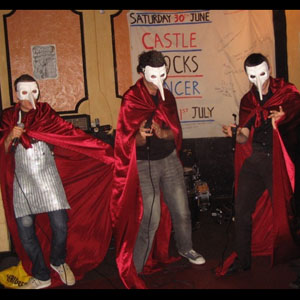 The Fucking Kings was dropped as a name when it came to advertising gigs, numerous shopkeepers around Manchester refused to have a poster with such a bold and intimidating statement on their wall. After very little thought the brothers came up with a new name, The Plague Doctors.
Around this time it became apparent that they had upset a mysterious stranger from another dimension, INVIGILATUS THE DESTROYER OF WORLDS. This being made regular appearances at their gigs, trying to sabotage the performance with his laser teeth.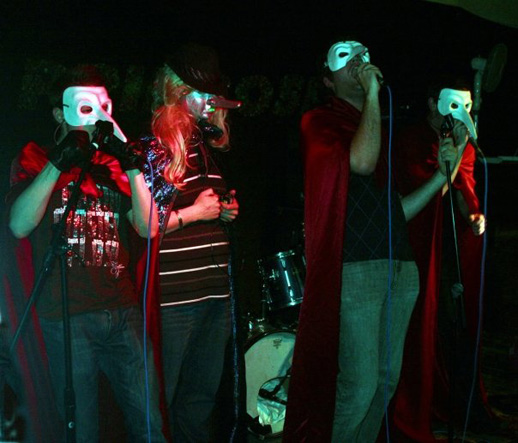 In 2008 The Plague Doctors decided that the world wasn't quite ready for post-karaoke and incorporated real instruments into their performance.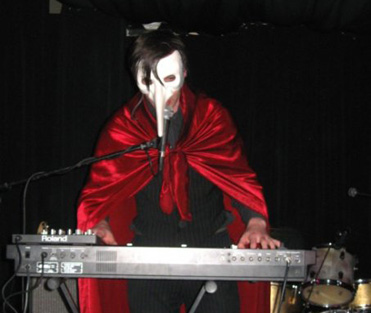 By 2011 the band members were spread across the country in London, Brighton and Manchester. With live gigging prospects off the cards they decided it was time to make some decent recordings. Between 2012 and 2013 the band were busy recording their debut album Cornflakes and Flesh, the music was recorded at their Manchester studio 'The Kastle Inkredible', the vocals recorded at Leonard Skully's Kraak studio.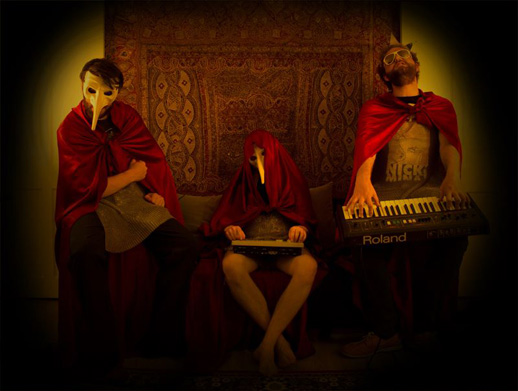 The future of the band is bright with plans to release videos for the recent recordings, a relaxation app and a difficult second album.
THE BIG BOYS ARE IN THE BUTCHERS.